Personal Photo
Options
Custom Title
Alpha
Personal Info
Location: No Information
Born: No Information
Website: No Information
Interests
No Information
Other Information
ALIAS: JR
GIF: https://33.media.tumblr.com/ba2a5a580981283c9e252255965ca577/tumblr_mh2bqxmE6Z1qfbk70o1_500.gif
APPLICATION: http://dhspn.jcink.net/index.php?showtopic=989&st=0&#entry2040
WRITER PROFILE LINK: http://dhspn.jcink.net/index.php?act=ST&f=97&t=2490&st=0#entry7989
OCCUPATION: Mythology Prof/Alpha
CHARACTER AGE: 45
CHARACTER NICKNAME: No Information
CHARACTER LYRICS: No Information
Statistics
Joined: 13-August 15
Status: (Offline)
Last Seen: Jul 14 2017, 11:54 AM
Local Time: Nov 21 2017, 04:56 PM
60 posts (0.1 per day)
( 0.68% of total forum posts )
Topics
Posts
Comments
Friends
Mar 13 2017, 11:34 AM
_______ FAELAN
. 22. Werewolf
-Eldest son of Alpha
ULRIC FAELAN
, older brother of
ZARA FAELAN
. Bitter about not being chosen for
JASPER FAELAN
's task regarding
OCTAVIA WEYLYN
. Ric thought he was too immature to handle it despite being the alpha's first born.
He is a classic post-teen rebel, constantly in trouble, petty arrests etc.
PB is open but must resemble Faelan line (light featured, blond/ginger etc) Everything else is open so long as it doesn't clash with the histories.
Aug 13 2015, 01:27 PM
[dohtml]<link href='http://fonts.googleapis.com/css?family=Open+Sans+Condensed:300,300italic,700' rel='stylesheet' type='text/css'>
<style type="text/css">

/* image from unsplash.com/license -- free for use stock photos */

.jgumdropcontainer1 {
width: 500px;
height: auto;
background-color: #e9e5c9;
margin: 10px auto 2px;
font: normal normal normal 10px/110% Calibri;
border: 10px solid #fff;
box-shadow: 0px 3px 2px #999, 0px 0px 2px #999;;
overflow: hidden;
position: relative;
text-align: justify;
}

.jgumdropcontainer1 ::-webkit-scrollbar { background: #e8e8ea; width: 5px; border: 2px solid #fff; }
.jgumdropcontainer1 ::-webkit-scrollbar-thumb { background: #736093; }
.jgumdropcontainer1 ::-webkit-scrollbar-corner { background: #fff; }

.jgumdropcontainer1 h1 {
margin: 40px auto 0px;
color: #243a52;
text-align: center;
font: normal normal normal 55px/100% 'Open Sans Condensed';
text-transform: uppercase;
letter-spacing: -2px;
}

.jgumdropcontainer1 h2 {
margin: 5px auto 0px;
text-align: center;
font: normal normal 700 10px/100% 'Open Sans Condensed';
text-transform: uppercase;
color: #617c87;
letter-spacing: 1px;
}

.jgumdropcontainer1 h3 {
margin: 0px auto;
text-align: center;
font: normal normal 700 8px/100% 'Open Sans Condensed';
text-transform: uppercase;
color: #243a52;
letter-spacing: 1px;
}

.jgumdropcontainer2 {
background-color: #b8b6c1;
width: 500px;
height: 450px;
position: absolute;
top: 0px;
left: 0px;
opacity: 1;
}


.jgumdropcontainer {
margin: 10px auto; /* centers it */
height: auto;
width: auto;
}

.jgumdroptabs {
margin: 0px auto;
position: relative;
right: 0px;
width: 400px;
height: 220px;
}

.jgumdroptab {
float: left;
}

.jgumdroptab label {
display: block;
width: 25px;
height: 25px;
background: #b8b6c1;
border: 1px solid #fff;
border-radius: 50%;
margin-left: 10px;
position: relative;
left: 120px;
top: 210px;
z-index: 2;
}

.jgumdroptab input[type=radio]:checked ~ label {
background: #818094;
z-index: 2;
}

.jgumdroptab input[type=radio] {
display: none; /* DON'T EDIT */
}

.jgumdropcontent {
position: absolute;
top: 0px;
bottom: 0px;
left: 0px;
right: 0px;
background: white;
padding: 0px 3px;
border: 20px solid #fff;
outline: 1px solid #ccc;
overflow: auto;
}

.jgumdroptab input[type=radio]:checked ~ label ~ .jgumdropcontent {
z-index: 1;
}

.jgumdropcontent img { float:left; }



</style>

<div class="jgumdropcontainer1">

<div class="jgumdropcontainer">

<div class="jgumdroptabs">


<div class="jgumdroptab">
<input type="radio" id="jgumdroptab-1" name="jgumdroptab-group-1" checked>
<label for="jgumdroptab-1"> <! Tab One !> </label>
<div class="jgumdropcontent">

<h1>Ulric A. Faelan</h1>
<h2>Ric. 45. werewolf. simon baker. </h2>

</div>
</div>


<div class="jgumdroptab">
<input type="radio" id="jgumdroptab-2" name="jgumdroptab-group-1">
<label for="jgumdroptab-2"> <! Tab Two !> </label>
<div class="jgumdropcontent">

<img src="http://i7.photobucket.com/albums/y268/gorenberghe/blanks/simonbaker/simon061.png">

<h2>dob</h2> <h3>> December 3rd, 1986</h3>
<h2>occupation</h2> <h3>> alpha > faelan pack</h3>
<h2>hometown</h2> <h3>> portland > oregon > usa</h3>
<h2>other</h2> <h3>> #likeaboss</h3>

</div>
</div>


<div class="jgumdroptab">
<input type="radio" id="jgumdroptab-3" name="jgumdroptab-group-1">
<label for="jgumdroptab-3"> <! Tab Three !> </label>
<div class="jgumdropcontent">



Ulric Faelan was never on the fast track to become Alpha of his pack. There was a time where he might have preferred to never have the job, that was until word reached him of his older sister's death, at which point the man changed. The pack were natural enemies to the Weylyn's which was why he had always been a bit apprehensive when his sister had ended up falling in love with one. After meeting the man, he had no choice but the give him the benefit of the doubt, but it was a mistake he soon regretted. Knowing the Weylyn's were less 'accepting' of their pairing his sister had taken off to Canada where she was meant to be safe where HE was meant to keep her safe.<p>
The last he heard from his sister was the announcement of the birth of her son, something that should have been exciting. Shortly after this, the Weylyn's were sure he knew they had found his sister, and they had killed her. No word of the child or her husband followed and Ric assumed they had escaped. It was this news that drove him to his current position. His hurt and hatred for the Weylyn's made him strong and driven and his charm and genuine concern for his own people, made him popular. It was his personal mission to disassemble their enemies.<p>
Word spread quickly that the possibility of the Weylyn's next generation were dwindling. With no female descendants to continue their line it was possible they might die out for breeding outside of their bloodline was frowned upon. Driving them into distinction seemed simble, their spies told them their females were now beyond reproducing new heirs and he had hoped it would simply be a waiting game. <p>
And so he waited, until the horrors finally reached his ears, they had a girl, and worse still she'd given them another child, a whole new generation of Weylyn's were on the horizon. The rumors of her existence and her life with her pack didn't stop there, he heard of her treatment and abuse by her own people. <p>
Where one might have felt empathy, Ulric instead focused on opportunity. His plans were well formed and ten steps ahead of what anyone might have thought. What appeared on the surface to be a man who was concerned with the safety of a young woman, was instead a man far more concerned with the destruction of his enemy pack. He needed that girl, and her child far away from Weylyn territory. The best idea he had for this was to capture her, and hopefully effectively assimilate her into his own pack, in turn assimilating her son as well. Or, if she failed he decided would have no choice but to kill her, it was the most effective way to prevent the risks.<p>
So he recruited his best. Not the youngest, or most handsome of the Faelan pick to be sure, but one he knew would buy his story, one who might understand the importance of 'helping' others of their kind. He picked Jasper with purpose something that he was hoping he would not regret. He informed him on a need to know basis, but made the end game quite clear, he was well beyond the stage for a mate and he would make her his own, or Ric would find another Faelan who was more willing. <p>
Ric, despite his obsession, managed to find a mate of his own with whom he had three children, a son, 20, a daughter, 16 and another son, 11. His wife died shortly after their youngest son's birth in a car accident. His eldest son is bitter about not being chosen for the task. In his plotting he also began to search for his sister's son and discovered eventually that the boy was given up for adoption. He also plans to eventually approach Dastan Riley and pull him into the pack dynamics, hoping to pair his daughter Messier with Conor Weylyn. <p>
When he is not busy keeping tabs on his pack members, the man works as a Mythology Professor where he attempts to lessen the literary stigma on his species.




</div>
</div>

<div class="jgumdroptab">
<input type="radio" id="jgumdroptab-4" name="jgumdroptab-group-1">
<label for="jgumdroptab-4"> <! Tab Four !> </label>
<div class="jgumdropcontent">

<h1>JR</h1>
<h2>26. central. PM/AIM. character 1.</h2>


</div>
</div>


</div>

</div>

<! REPLACE THIS IMG SRC URL IF YOU DON'T WANT THE MOUNTAINS IMAGE- IMAGE MUST BE 500PX WIDE, AS TALL AS YOU WANT - MOUNTAINS ARE 243 PX TALL - PLEASE REHOST MOUNTAINS IMAGE IF YOU USE !>
<img src="https://38.media.tumblr.com/291975d66aab740d6a5f4587bfae2787/tumblr_n40zzzd9Kg1sy70lxo1_r1_500.gif">

</div>
<div style="width: 500px; font-family: Calibri; margin: 0px auto; font-size: 10px; text-align: right; line-height: 110%; text-transform: uppercase;">application by nicole (<a href="http://z10.invisionfree.com/CAUTIONTOTHEWIND/index.php?showuser=26371">i</a>, <a href="http://z10.invisionfree.com/Shadowplay/index.php?showuser=4829">ii</a>, <a href="http://wecode.jcink.net/index.php?showuser=268">iii</a>, <a href="http://candylandcouture.b1.jcink.com/index.php?showuser=3717">iv</a>).</div>[/dohtml]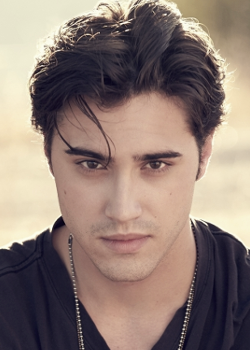 Jan 12 2017, 09:27 PM